2016-Dec-04, 23:44 (This post was last modified: 2016-Dec-05, 21:34 by Nimitz 5EVC.)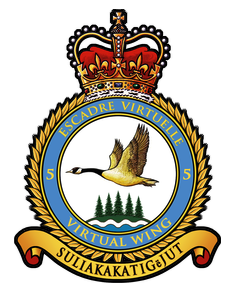 //BEGINNING OF NOTAM 2016-12-04//
//DÉBUT DU NOTAM 2016-12-04//
1) UPDATE TO DCS 1.5.5.59744
EXTRACT FROM ALLIED NOTAM FROM 132ND:
Update DCS 1.5.5
Current version running: DCS 1.5.5.59774
Please update DCS to be able to join and fly on the server.
please follow this update procedure: 
1. Disable all your active mods (via JSGME or OVGME)
2. run the update, then re-enable your mods
3. make sure your exports are working: 
a) check if UR radio is working. To do this, open any mission (and get in pit). Verify by selecting your name on TS that UR is connected and frequency changes and PTT button presses come through. You can test this alone and in singleplayer.
If it doesnt work, reinstall UR (you might have to reactivate, just re-enter the same key that you find on the UR website for activation)
b) If you run the Night Vision Goggle mod, go apply the fix from this post 
https://forums.eagle.ru/showthread.php?t=151646
c) If you run TACVIEW, update to latest version 1.52
d) If you run HELIOS apply this fix to your export.lua
https://forums.eagle.ru/showpost.php?p=2...stcount=15
e) Search in your DCS saved games for any files called empty.lua and delete them. 
This should fix the skins. If your KA-50 skins display an error where the 132nd logo should be, simply open the description.lua of in the livery folder of the KA50 skins under saved games and use notepad++ to change empty.tga to empty.png. You can open all description luas in notepad++ and use the find and replace function -> apply to all open documents to change this with just a few clicks for all airframes that have the problem. 
f) If you run DAWS weather mod, make sure to also update that to the latest version. 
Thats all I can think of. 
I know this is annoying but ED rolled out a good update that however requires the above steps to work with the 3rd party addons. Like a real aircraft, a complex simulator needs to be maintained and sometimes parts need to be exchanged so dont be frustrated. 
All above mentioned 3rd party tools are checked and work with DCS 1.5.5, they might need a reinstall however. Therefore, please TEST it locally and not 3 minutes befor you want to join the server for an event. 
If you have any questions or problems please make a post on the forums and help you out. 
As always, note for future releases, for all 132nd members: DO NOT update DCS world until a NOTAM has been issued about updating the server, as you might not be able to join on the server if you update without the server being updated.
2) UPDATE UR to v0.1.1.0-JC
IF YOU GET "UNLICENSED" AFTER UPDATING UR, STOP WHAT YOU ARE DOING AND CONTACT NIMITZ OR BUNZ.
//END OF NOTAM 2016-12-04//
//FIN DU NOTAM 2016-12-04//