2016-Nov-30, 09:34 (This post was last modified: 2016-Nov-30, 09:36 by Nimitz 5EVC.)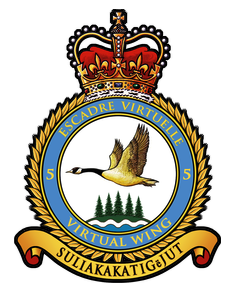 //BEGINNING OF NOTAM 2016-11-30//
//DÉBUT DU NOTAM 2016-11-30//
1) MANDATORY MODs/MODs OBLIGATOIRES
A) We finalized the packs of MOD every members of the 5EVC should enabled using JSGME. They can be downloaded in the GÉNÉRAL 5EVC/OFFICIAL DOCUMENTS section of the forum. MOD-1 contains all the necessary skins, MOD-2 contains the Skull'z Sound mod for the HUEY sound and MOD-3 contains 476th range Object Packs.
A) Nous avons terminé les packs de MODs obligatoire à être activés par JSGME par tous les membres de la 5EVC. Ils peuvent être téléchargés dans la section GÉNÉRAL 5EVC/OFFICIAL DOCUMENTS du forum. MOD-1 contient tous nos skins, MOD-2 contient le MOD de son fait par Skull'z pour le HUEY et MOD-3 contient le mod 476 Range objects pack.
2) CAS COURSE/COURS INTENSIF DE CAS

A)    5EVC CAS Subject matter (RIFLE) expert will soon begin an intensive CAS course for all 5EVC personnel, RW and FW.
Priority will be given to 428th but it is strongly recommended that 433rd and 411th take part of this course in order to gain maximum capacity of close air support. Pilots subscribing to this course need to fully understand the weapon systems of their aircraft as well as being 100% comfortable with UniversRadio.
A)    L'expert en la matière pour le CAS de la 5EVC (RIFLE) va bientôt commencer un cours intensif de CAS qui s'adressera à tous les pilotes, FW ou RW. La priorité sera donnée au 428th mais il est fortement recommandé que le 433e et le 411e prenne part au cours dans le but d'avoir la meilleur capacité possible de close air support. Les pilotes désireux de faire le cours doivent avoir une compréhension parfaite des systèmes d'armes de leur appareil et être 100% confortable avec UniversRadio.

3) GROUND-VFR CHART/CHARTE DE VOL À VUE
A) Due to the lack of parking spot at KUTAISI, we decided to install 4 new helipads north east of the airfield. They will appear as in "FARP PERTH" in the slot list in the server. The following document has been updated:
https://drive.google.com/file/d/0B4_1lVIbe-7GRFVPb1VfSjJ1MWs/view?usp=sharing
A) Étant donné le manqué d'espace à KUTAISI nous avons décidé d'installer 4 nouveaux helipads au nord-est de Kutaisi. Les helicos qui y seront stationnées apparaîtront comme étant stationnées à « FARP PERTH » dans le server. Le document suivant a été mis-à-jour :
https://drive.google.com/file/d/0B4_1lVIbe-7GRFVPb1VfSjJ1MWs/view?usp=sharing
4) RANGE BATOCHE

A) Engineers have finished setting up the FARP MOSCOW at Range BATOCHE. Located just east of the TAC zone (ADF 1650MHz, Radio: 120.750MHz). We need to find a name for the village in the TAC zone. Be creative and submit your proposal in your ACK message.
A)
Les ingénieurs ont fini de bâtir la FARP MOSCOW sur BATOCHE. Situé juste à l'est de la zone TAC (ADF 1650MHz Radio: 120.750MHz). Nous devons trouver un nom pour ce village dans la zone TAC. Soyez créatifs et soumettes vos propositions dans votre ACK message.
5) DCS 1.5.5
A) All that we need before updating is the 476th Range Object Pack to be updated to fix the clipping glitch. We keep tracking the situation and as soon as it is fixed we will migrate to 1.5.5.
A) Tout ce qui nous manque pour passer à DCS 1.5.5 est le 476th Range Object pack qui doit être mis à jour pour fixer le problème de clipping. On suit la situation et aussitôt que possible nous migrerons à 1.5.5.
6) OP SNOW PLOW
A)    We finalized the baseline scenario and it goes as follow. Expect the first mission to kick off on Monday December 12th.
In late November 2016, a coup d'état was attempted in Kasnia against state institutions, including, but not limited to the government and President. The attempt was carried out by a faction within the Kasnian Armed Forces that organized themselves as the Pacification Council. Kasnian Forces seized control of a majority of key areas in northern Kasnia, but failed to do so in the southern part of the country, where they met strong opposition from forces loyal to the state who were able to push them back. The Council cited an alleged elimination of democratic rule and Kasnia's loss of credibility in the international arena as reasons for the coup.
Rebels have shown to be extremely cruel towards regions that voted for the current president during the last elections. Several villages have been burned to the ground on that premise alone, and the amount of political prisoners is such that prison camps had to be built by the rebels. According to Amnesty International, the prisoners made by the rebel forces have been denied access to legal counsel, have been beaten and tortured, and have not been provided with adequate food, water, or medical care. 
On December 1st 2016, the president of Kasnia declared the state of emergency and requested the help of the international community to regain control of the country. The United Nations Security Council has mandated Canada to provide a Task Force to regain control of Northern Kasnia.
//END OF NOTAM 2016-11-30//
//FIN DU NOTAM 2016-11-30//